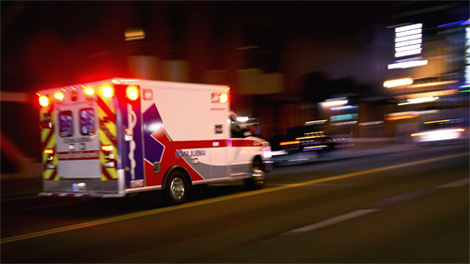 An Emergency Medical Technician (EMT) is trained and certified to be a medical first responder in Emergency care situations. You will learn the skills and gain the confidence you need to begin a career in the medical field. By the completion of your program you will have learned the essential duties of an EMT and be fully prepared to pass your NREMT exam.
The program meets the requirements of the U.S. Department of Transportation, National Emergency Medical Services Education Standards (NEMSES), and California State Regulations Title 22. Certified EMTs commonly serve at ambulance companies, fire departments, hospitals, police departments, large stadiums, special events, and more.
This program is designed to give the student the ability and knowledge to function as a working Emergency Medical Technician at the basic level. The program is intended for those who want to gain employment as a firefighter, work at a hospital, become an Ambulance driver or attendant. It is also for those individuals who are planning to obtain a higher level of medical training such as RN, PA or MD as an enhancement for the competitive application process for those professions.
Tuition: $1,597 Includes:
Free CPR course / BLS / AED Training
Online Lab Access
2-Uniform Shirts
Student Requirements:
Picture ID
Social Security Card
Current Physical (within 1 yr)
TB Test (within 1 yr)
High school diploma, GED or College Transcript- Unofficial Okay
Training Includes 195 Clock Hours:
146 hrs Didactic & Skills Training
24 hrs EMS ride along (optional)
25 online lab hours