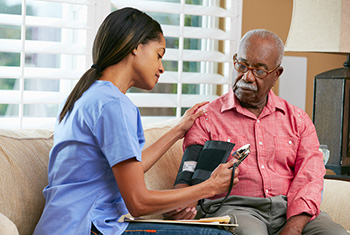 HHA is an additional certification for current CNA's. As a Home Care Giver you will visits patients' homes to administer personal care as needed. Home health aides make it possible for elderly, sick or disabled people to stay at home instead of moving to a nursing home. They offer personal hygiene care and may also clean the home, do laundry, change beds, plan meals, shop for food and cook. They may also be responsible for changing bandages and helping patients take medicine.
Program length is 5 days full time. You will receive 26 CUEs.
The U.S. Bureau of Labor Statistics predicts that employment for healthcare support jobs are expected to grow by 40% nationally.