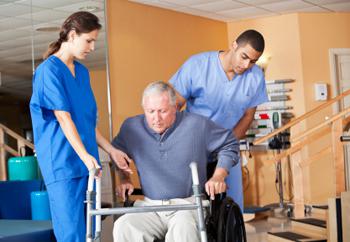 The RNA is an expanded role of the Certified Nurse Assistant. RNA's direct or assist residents in restorative techniques, such as range of motion, exercise activities and the use of assistive devices. A restorative nurse assistant will coordinate self-help training, evaluate progress and document changes daily. They will also participate in the treatment planning.
Program length is 2 days full time. You will receive 16 CEUs.
The U.S. Bureau of Labor Statistics predicts that employment for healthcare support jobs are expected to grow by 40% nationally.